Product Description
Standard FCL90 FCL100 FCL200 FCL280 FCL Flexible Coupling
FCL Couplings:
| | |
| --- | --- |
| Product Name | FCL coupling |
| Material | Cast iron/Aluminum/Steel |
| Part Number | FCL90-FCL630 |
| Surface Treatment | Phosphating/Blacking |
| Bore size  | Available |
| Size | Standard & Custom |
Main Products:
1. Timing Belt Pulley (Synchronous Pulley), Timing Bar, Clamping Plate; 
2. Forging, Casting, Stampling Part; 
3. V Belt Pulley and Taper Lock Bush; Sprocket, Idler and Plate Wheel;Spur Gear, Bevel Gear, Rack;  
4. Shaft Locking Device: could be alternative for Ringfeder, Sati, Chiaravalli, Tollok, etc.; 
5. Shaft Coupling: including Miniature couplings, Curved tooth coupling, Chain coupling, HRC coupling, 
    Normex coupling, Type coupling, GE Coupling, torque limiter, Universal Joint;  
6. Shaft Collars: including Setscrew Type, Single Split and Double Splits; 
7. Gear & Rack: Spur gear/rack, bevel gear, helical gear/rack.
8. Other customized Machining Parts according to drawings (OEM) Forging, Casting, Stamping Parts.
Packaging & Shipping:
All the products can be packed in cartons,or,you can choose the pallet packing.
MADE IN CHINA can be pressed on wooden cases.Land,air,sea transportation are available.UPS,DHL,TNT,
FedEx and EMS are all supported.
Company Introduction:
Factory View:
Exhibition:
Certification:
FAQ:
1. MOQ
 A: Generally, 1 pc for standard parts; contact for nonstandard parts.
2. Delivery Time
 A: In stock: within 5 working days. Out of stock: depends on your order quantity.
3. How To Select
 A: part number or drawing, catalogue. If no, you can send us your sample, so we can make the drawing and sample accordingly.
4: What is the Warranty for your products?
 A:Normally our warranty is 1 year.
Contacts:
| | |
| --- | --- |
| Standard Or Nonstandard: | Standard & Nonstandard |
| Shaft Hole: | 11-95mm |
| Torque: | >80N.M |
| Bore Diameter: | 90-630mm |
| Speed: | 4000r/M |
| Structure: | Flexible |
Samples:

US$ 0.1/Set

1 Set(Min.Order)

|
Request Sample
Customization:

Available

|

Customized Request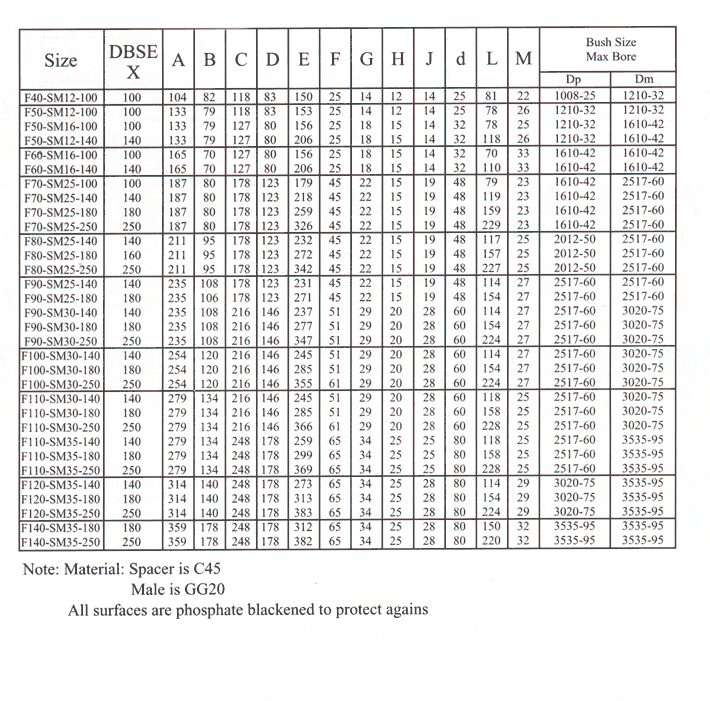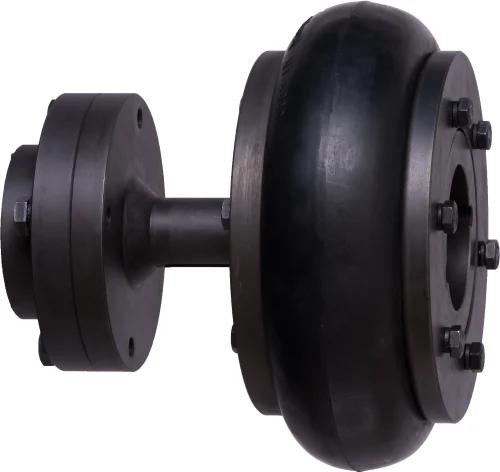 Can Spacer Couplings Handle Misalignment Between Shafts?
Spacer couplings are designed to handle some degree of misalignment between shafts, but their capacity to do so depends on the specific coupling design and the magnitude of the misalignment.
Unlike flexible couplings, which can accommodate significant misalignment through their elastic properties, spacer couplings are generally less forgiving when it comes to misalignment. However, they can tolerate limited angular, parallel, and axial misalignment.
The amount of allowable misalignment for a spacer coupling depends on factors such as:
Coupling Design: Some spacer couplings, such as the sleeve or muff coupling, have relatively more flexibility and can handle more misalignment than others.
Coupling Size: Larger spacer couplings may have a higher misalignment capacity than smaller ones.
Material: Certain materials used in manufacturing spacer couplings may provide some level of flexibility to accommodate misalignment.
Application Requirements: The specific needs of the application, including the type of connected equipment and the expected operating conditions, will influence the acceptable misalignment range.
It is essential to consider the manufacturer's specifications and recommendations when using spacer couplings to ensure that the misalignment falls within the permissible limits. Excessive misalignment can lead to premature wear, increased vibration, and reduced coupling life. Therefore, precise alignment during installation is critical for optimal performance and longevity of the spacer coupling and the connected machinery.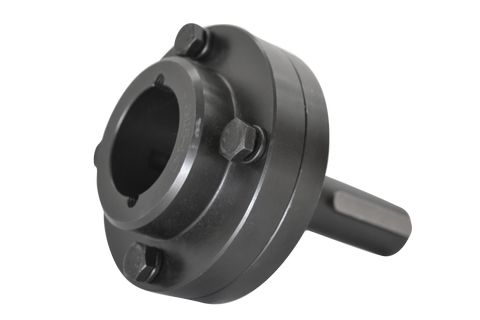 Impact of Spacer Couplings on the Overall Reliability of Connected Equipment
Spacer couplings play a critical role in enhancing the overall reliability and performance of connected equipment in power transmission systems. Here are the ways spacer couplings impact equipment reliability:
1. Misalignment Compensation: Spacer couplings can accommodate various types of misalignment, including angular, parallel, and axial misalignment. By allowing for flexible alignment between the connected shafts, spacer couplings help prevent undue stress and wear on the equipment components. This feature minimizes the risk of premature failures due to misalignment issues.
2. Vibration Damping: Spacer couplings act as shock absorbers, dampening vibrations and shocks generated during the operation of rotating machinery. By absorbing and dispersing these forces, spacer couplings reduce the transmission of vibrations to the connected equipment. This, in turn, reduces the risk of fatigue and vibration-induced failures, contributing to improved equipment reliability.
3. Overload Protection: In the event of sudden overload or torque spikes, spacer couplings can help protect the connected equipment from damage. The flexibility of spacer couplings allows them to absorb and dissipate excess torque or shock loads, preventing catastrophic failures in the system.
4. Reducing Wear and Tear: Spacer couplings minimize friction between shafts and mechanical components by allowing smooth and flexible movement. This reduces wear and tear on shafts, bearings, and other elements, leading to extended equipment life and enhanced reliability.
5. Enhanced Service Life: The ability of spacer couplings to compensate for misalignment and reduce vibration-related stress on connected equipment components results in extended service life for the machinery. By reducing the occurrence of breakdowns and the need for frequent repairs, spacer couplings contribute to overall system reliability.
6. Maintenance Simplification: Spacer couplings often require less maintenance compared to rigid couplings. Their ability to handle misalignment reduces the need for frequent realignment, and their design typically includes fewer moving parts, reducing the likelihood of maintenance-related issues. This simplification of maintenance procedures contributes to improved equipment reliability.
7. Contamination Prevention: Some spacer couplings are designed to protect against the ingress of contaminants such as dirt, dust, and moisture. By preventing the entry of harmful particles, spacer couplings help maintain the integrity of the connected equipment, reducing the risk of component damage and improving overall reliability.
8. Application-Specific Design: Spacer couplings are available in various designs and materials to suit specific applications and industries. Choosing the appropriate spacer coupling that meets the unique requirements of the application further enhances the overall reliability and performance of the connected equipment.
Overall, spacer couplings promote smooth power transmission, minimize stress and wear on equipment components, and protect against adverse operating conditions. By contributing to increased equipment reliability and service life, spacer couplings play a crucial role in the efficiency and longevity of rotating machinery and power transmission systems.



editor by CX 2023-10-08